Not sure if you are dealing with a narcissist or a jerk?
Do you feel like the "Crazy one" and not know where to go next?
Are you narcissistic? Or maybe was raised by one?
Do you feel like you will never be good enough?
Do you feel like the relationship you had with your parent(s) is affecting you and keeping you in a familiar, yet unhealthy space/relationship?
Do you want to stop attracting narcissists in your life?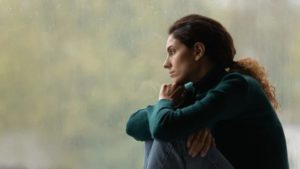 Narcissistic Personality Disorder and Narcissism has become a popular term in today's society. With the increased exposure of the often damaging effects this character flaw can have on people, relationships, organizations, and society it is no wonder people are wondering what to do and how to heal from it.
Surviving Narcissistic Abuse is never easy. The trauma that often comes from surviving narcissistic abuse shapes the relationships we have with others and the one we have with ourselves and thus needs specialized treatment.
While many great and well-intended therapists and coaches may be aware of narcissism, they frequently lack the additional skill set and knowledge of treating survivors and can unfortunately do harm to individuals who are already going through a world wind of issues. That is why it is important to seek out someone who you can trust, is highly skilled in the area, and gets it.
Malissa Veroni specializes in helping children and adults heal from the horrible effects of narcissistic abuse for over 10 years. She is one of two therapists in Canada who are trained under the prestigious expert, Dr. Karyl McBride and has the highest level training currently available with the WIEBGE program. Malissa's 15 years' experience in the field and her direct and down to earth approach, own lived experiences, and transparency will help you heal.
If you are ready to work on healing from your narcissistic abuse call to schedule your appointment today at 1-877-540-9870.
The WIEBGE acronym stands for Will I Ever Be Good Enough? and signifies certification in Dr. Karyl McBride's five-step recovery model for treating adult children of narcissistic parents.